As a life-long lover of all things magical and paranormal I've been drawn, even as a child, to the unknown, the unseen. Flights of fancy or an "overactive imagination" some may call it but I, like some, know better. One of my favorite childhood books was "The Ghost Next Door" and
The X-Files
will go down in history as the best television show. Ever.
I've always known there is more to life than what can be seen with the eye or touched with a brush of a fingertip. There is an
inner
seeing, a softer touch. A
knowing
. One of the soul, heart and intuition. It is a delicate spiritual sense that is easily doubted and often ignored due to the realities and busyness of our everyday lives yet it is a very real and important sense just the same.
It is no surprise that my seemingly everyday normal life intersected with these two lovely, inspiring and magical ladies, Madelyn and Kristy. God had it planned all along for me to be an intuitive, sensitive to the energy in life that goes overlooked by so many, including myself. I met Madelyn some seven years ago through a mutual love affair with the oh-so-handsome Gerard Butler and upon exchange of a few e-mails realized I'd met a kindred soul. Through Madelyn I not only learned that it doesn't take a superhero to write a novel but instead desire, ambition, dedication and a true love for the craft but I was also taught how to trust my intuition and let my heart be my guide. Madelyn is a powerful empath and sensitive whose spiritual guidance has been a blessing to me. Being the oldest in my family I don't have a big sister but in spirit I do~ a red-haired sprite of a woman who is as sweet as she is talented.
And so it began.
My first introduction to seasoned psychic medium Kristy was through a channeled spirit guide reading she did for me, a natural-born skeptic. Well, in short- she made me a believer. I'm a "show me" kinda gal, and boy did she show me! Her reading was... touching. Full of honesty and truths concerning my personality, past, passions, challenges, expectations and opportunites, Kristy's reading was a natural stepping stone for my own spiritual growth and development.
As we gathered at the old albeit beautiful haunted B&B in Ohio I won't ever forget the storm that blew in. Lightning flashed and thunder boomed, reverberating through the wooden walls in time with the bright strobes of light. More timely than the spookiest of spooky movies the lights blinked out, casting us into the dimness of twilight. Candles were procured and lit as we sat around discussing ghost hunts, seances and the history of the inn, namely its resident spirit, Suzanne, all by the flickering of candlelight.
I felt an instant camaraderie with Madelyn and Kristy although I hadn't spent much time with them in the past, and the experience of that weekend was a definite foreshadowing of what was to come. In the time that has passed all three of us have grown in different ways, some completely normal and some completely... abnormally normal. ;) Me? I've learned to hope, trust, believe and most of all- to
love
; love is the most powerful, most transcending, of all human emotion. Love truly is
magical
. All three of us wives and mothers and homemakers and professionals as well as artists and authors with very special abilities, we come together now to begin a venture of fun and exploration.
We know not where our journey will take us but the adventure has only just begun, and oh but is it a magical adventure we all dearly look forward to!
"The road of life twists and turns and no two directions are ever the same. Yet our lessons come from the journey, not the destination."
~Don Williams, Jr., American Novelist and Poet
Fairies and Glitter and Magic, oh my!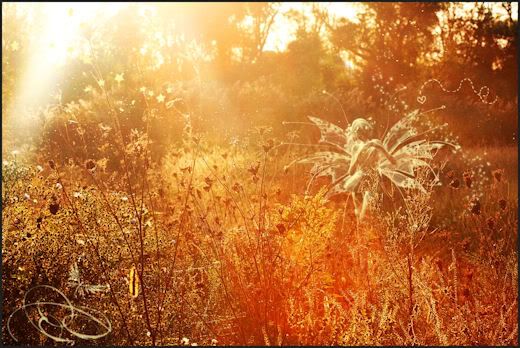 So please, come share with us in The MaJicKal Life!
God bless,
Jennifer